In The Works
Out Of Egypt (working title)
Once firmly entrenched in the US Naval community, what happens when that life suddenly comes to an end? The view from the mountaintop is beautiful, but you have to watch out for the cliffs! Can Linda's marriage survive the transition back to civilian life? This is the true story of one woman's journey back to the life she knew before encountering the Navy, with some wild twists and turns along the way.
In The Secret Place
In this sequel to
Terror By Night
(Publish America), Naomi Thompson believes she will finally live in peace. Naomi sets her sights on strengthening her crumbling relationships,but the consequences of her actions come back to haunt her, threatening to destroy not only her life, but the lives of those around her.
Exploring Our Jewish Roots
How would you like to uncover the most precious treasure that ever existed? Can you imagine the untold wealth that would come with such a discovery? Fame, fortune and luxuries of every kind! But what if the discovery, rather than bringing with it the glory that people so desperately seek, brought with it challenges and hardships that people try to avoid at all costs? What if your treasure brought with it a great responsibility to not only the one who left it for you, but to those who will come after you? Would you still be so eager to find it?
God delights in His children, and I believe He is especially overjoyed when one of His sons or daughters begins to study His Word in earnest - seeking not only the will of God, but the face of God; seeking not His hand, but His heart. As we explore the Jewish roots of our faith, I believe you will indeed find the heart of our loving God.
The Covenant of the Cross (working title)
This book will look at the work Jesus accomplished on the cross, the New Covenant, its relationship to covenants made in the Old Testament, what the cross has fulfilled, and the promises it holds for each one of us.
Also, be sure to visit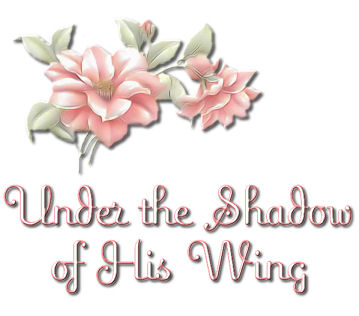 L.A. Krueger's EZine